Thanks to Glass Road PR for letting me participate in this Blog Tour.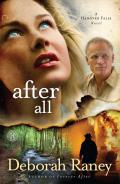 About the Book
Eighteen months after the tragic Grove Street Fire took the life of her husband, David, and four other heroic firefighters, Susan Marlowe thinks she's finally beginning to heal. But then she discovers that David carried a secret to his grave. A secret that changes everything she thought their marriage had been. For the sake of their sons, can Susan forgive the unforgivable? Andrea Morley lost her closest friend in the fire. But she has no right to mourn him. Instead, she must forever grieve in silence—because her dearest friend was someone else's husband. Peter Brennan carries the weight of the world on his shoulders. As Hanover Falls' fire chief, he was responsible for the brave firefighters who lost their lives that awful November night. Can he ever shake the feeling that he should have somehow prevented the tragedy? As he tries to rebuild the team at Clemens County's Station 2, it seems he might find comfort in the arms of the woman he least expected.
For more information about After All please visit Deborah Raney's
website
. You can Like her on
Facebook
or follow her on
Twitter
.
You can also purchase a copy of
After All from my Amazon store
.
My Review
I've not had the chance to read the first two books in the Hanover Falls series. And while I think that it would have given me a better understanding of the emotions that were associated with some of the parts of the story I don't feel like I had missed out from not reading them. The book was well written and it gave all the major background information so that I didn't feel lost in what was going on.
I liked the main character Susan. She was a bit naive though. I'm not sure if her naivety comes from the fact that she was so busy with her own life that she didn't have a chance to see what was going on around her or if she was just a naive person. Because she did seem to have things together. 18 months after the death of her husband she's running a homeless shelter by herself. And despite the town's objections to the shelter she seems to be doing at least an ok job with it. I know if I lost my husband it seems like it would take more strength than I have to be almost solely responsible for the lives of so many people. But I also think that her ability to throw herself into the homeless shelter comes from needing something to keep herself occupied so that she's not dwelling on the loss of her husband. As in the few times that she is alone with nothing going on her mind does seem to wander to her husband.
The story had quite a bit going on. There was a budding love story, some mystery, and tons of emotions. I didn't get a good sense of who most of the other characters really were, and I would have liked to have a bit more insight into Peter and even Susan's son Davie. But overall the story was good and it kept me hooked. I finished it in one day as I was just so drawn into everything that was going on.